Excellent Tourism Projects
Bostalsee Holiday Park
One of the most modern holiday centres in Europe – the Bostalsee holiday park – was constructed at Bostalsee Lake in Saarland on approximately 90 hectares of land. The heart of the park, constructed by SHS Strukturholding Saar, is the centre with its swimming pool, leisure facilities, shops and gastronomy. The facility profits from a very large catchment area across borders, with more than 43 million people within a three and a half hour drive. It thus strengthens the entire region.
The client for the necessary infrastructure was the Bostalsee project company. Both measures (centre and infrastructure) were carried out managed by LEG Saar. The holiday park, which is now operated by Center Parcs, opened on July 1st, 2013.
Find more information » here..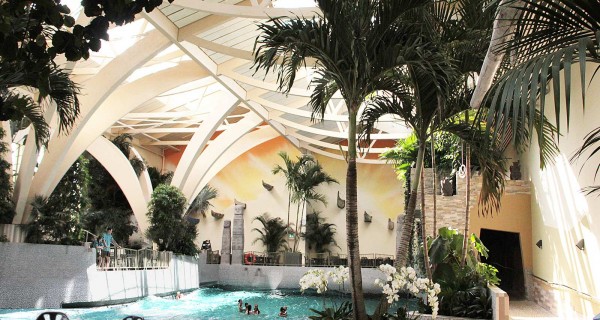 ---
Saarland Therme
Guests at the baths will find nine different saunas at these Andalusian-Moorish thermal baths alongside a spa area with seven treatment rooms and a thermal baths with its own brine spring at a depth of 750 metres. These thermal baths, with water containing fluorine and brine, in Rilchingen-Hanweiler, right on the French border, was created following an initiative by the state government.
Strukturholding Saar carried out the overall financing, fund processing and project controlling for the creation of these Saarland thermal baths, renowned far beyond its borders. Its subsidiary, LEG Saar, provided management of the project company and was thus responsible for the development and management of the project. LEG Service looks after all land issues within the SHS Group and was also responsible for project control and safety concerns.
More information is available on the website » Saarland Therme.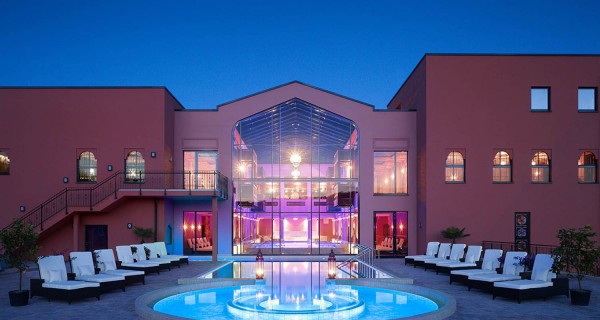 ---
Caravan Park at the Saarland Therme Resort
Saarland Thermen Resort GmbH built a caravan park for nature lovers that has approximately 60 large, comfortable parking spaces, right at the gates to the thermal baths and the neighbouring Medical Vital Centre. Distances from here are short – either go walking in the Bliesgau biosphere reserve or to the lively state capital of Saarbrücken, known for its lively cultural offerings, great shopping and excellent gastronomy. We can also recommend an outing to visit our French neighbours: Sarreguemines, Bitche, Strasbourg and Metz are right 'on the doorstep'.
More information is available » here.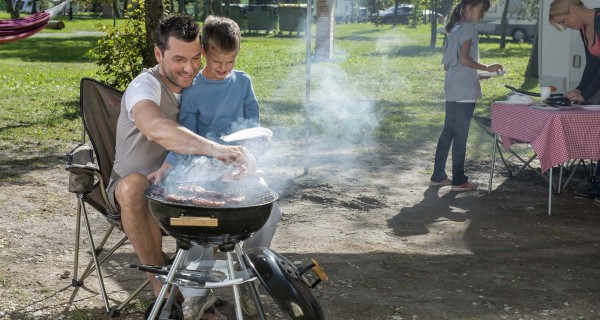 ---
Adventure Park Reden
The former Reden mine has been developed as a leisure and tourism destination since 2001. Today the adventure destination at Reden combines the history of mining with the latest landscape architecture and is a meeting place for families, those with an interest in the natural world, walkers and sports enthusiasts.
The paths lead through exciting industrial nature, for example through a 29,000 m² water garden or along the 4 km skater path. Walks between the water basins alternate with steep hills to the green rock pile plateau with impressive views. Afterwards there is a pasture on the rock pile where guests can eat, drink and celebrate – even in the summer.
Great events such as the SR3 summer alpine pasture, the fantasy trade fair FaRC, the garden-Reden-rock pile run, village fairs, markets and artist meetings attract many visitors today. The listed former colliery building at Reden mine houses natural history collections.
Find out more at » www.erlebnisort-reden.de