» LEG Saar
» info@saarland-artenreich.de
Saarland Artenreich
NEW HABITATS FOR ENDANGERED ANIMAL SPECIES AROUND THE SAAR
» GO TO VIDEO (IN GERMAN)
Protecting biodiversity is a must, a preventative measure to ensure an intact environment that is worth living in. It is therefore an obligation to nature and to future generations.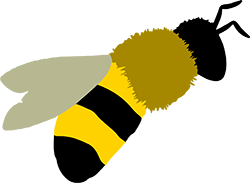 Considering that agricultural fields are ploughed and mulched in the spring, public areas are generally mowed, and private gardens are increasingly being reduced to stone paving, a balance needs to be struck. In practice, this means providing suitable areas and sowing species-rich seeds to preserve the existence of as many plant and animal species as possible.
As a result, in the summer of 2020 approximately 40 hectares of new flowered landscapes were created in Saarland, offering protection and food to many endangered animal species. This was made possible by LEG Saar, Saarland's regional development company, and the Vereinigung der Jäger des Saarlandes ('Saarland Hunters' Association', VJS) together with numerous Saarland municipalities: across Saarland, a special regional seed mixture made of 60 different flowers and herbs has been sown in an area equivalent to more than 50 football fields.
As a result, new flowering landscapes have been created with a wide range of plants, providing protection and food to numerous animal species. These include various insects such as the native wild bee and butterflies, as well as partridges, pheasants, hares and various species of bird including the skylark.
-
» Go to photos
The partners in this biodiversity protection project are continuing their work in 2021.
For LEG Saar, preserving and further developing biodiversity are important parts of Saarland's regional development. Working with the Vereinigung der Jäger des Saarlandes association, the initiator of the project, they are creating new protective habitats within the local cultivated landscape. Together with municipalities and farmers, they are seeking to serve as pioneers in creating an insect-rich cultivated landscape that will promote biodiversity.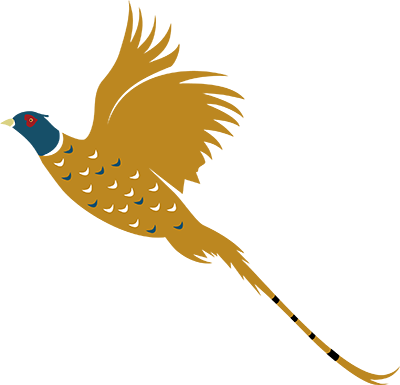 THE PROJECT
Working with hunters from the region and municipalities, we identify areas that are particularly suitable for creating flowered landscapes with a wealth of insect life. LEG Saar provides land owners with a special regional habitat seed mixture free of charge. In return, they commit to using the seeds and thus setting the land aside for the coming years. Our seeds were sown across every district of Saarland in 2020. They consist of around 60 different regional wild flower varieties and cultivated plants that are well suited to our climatic conditions and the needs of local animal and insect species. LEG Saar acquired the seeds from Integrationsbetrieb Haseler Mühle GmbH near Neunkirchen, a subsidiary of Neue Arbeit Saar gGmbH.
WE ENSURE A SUSTAINABLE REGIONAL DEVELOPMENT
LEG Saar is the partner of the municipalities under the umbrella of Strukturholding Saar, a 100% state subsidiary. As a public company, we work together with the municipalities on the infrastructural and economic development of our country, renovate town centres, andcreate living space and jobs for the local people. We attach great importance to ecological sustainability in order to secure the preservation of our varied and beautiful flora and fauna for future generations.
-
» Landesentwicklungsgesellschaft Saarland
WILDLIFE AND NATURE – HUNTERS' PASSION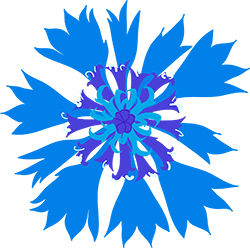 Hunting is a cultural asset that has historically grown over thousands of years. Today, hunting is not just about obtaining high-quality and healthy food in a sustainable way. Hunting primarily serves the preservation of nature and therefore meets an important social requirement of our time. So, we initiate and support species protection projects throughout Saarland.
-
» Vereinigung der Jäger des Saarlandes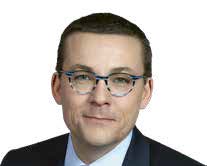 "As a public company, it is our job to sustainably promote Saarland's development. We do this together with the municipalities. In addition to economy-related projects such as the holiday park Bostalsee or the thermal resort in Rilchingen, this model of sustainable regional develop- ment also includes ecological sustainability for us. That's why we want to make our contribu- tion to a cultural landscape in Saarland that is rich in species"
Roland Theis, Chairman of the Board of LEG Saar as well as State Secretary and Delegate to the Federation and for European Affairs of the State of Saarland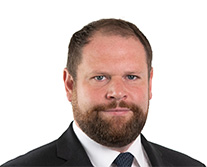 "One of our goals is to raise public awareness of the topic of biodiversity. After all, it is an essential part of our regions ́ development. Accordingly, the promotion of habitats for endangered animal species is an important concern and also task for us. Together with the municipalities, the supporting associations and the local farmers, we want to be pioneers in creating an insect-rich cultural landscape of relevance to biodiversity."
Valentin Holzer, Managing Director LEG Saar